Hot Events near Outdoor Resorts RV – Melbourne Beach!!!!
Hot Event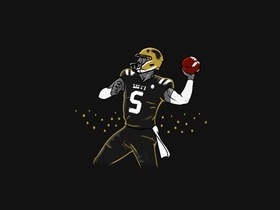 Hot Event
Hot Event
Outdoor Resorts RV – Melbourne Beach Information
Outdoor Resorts is located on Melbourne Beach, Florida and is a popular spot for an island-styled vacation on a pristine coastline. The nearby Spessard Holland Beach Park and Golf Course are also excellent stops while exploring the area. Visitors can also look forward to the gorgeous waterfront, sunbathing and enjoying the excellent restaurants and bars near the resort. The excellent facilities at this resort make it easy for campers to relax and enjoy a luxurious vacation. Amenities at the park include: a pickle ball court, tennis court, hot tubs, swimming pools, beach access, recreation room, and fitness center. There are also basic conveniences such as water, sewerage, 30/50 amp sites, restrooms, showers, big rig access and pets are allowed. Hope you choose this excellent resort for your next Florida camping trip!
Area Tips
Looking for activities and attractions just beyond the campground? Here re some camper favorites!
1. Brevard Zoo
2. King Center for the Performing Arts
3. Space Coast Stadium
4. Treetop trek
5. Andretti Thrill Park
6. Ritch Grissom Memorial Wetlands
7. Sebastian Inlet State Recreation Area
Amenities
Where is Outdoor Resorts RV – Melbourne Beach
CLICK ON THE MARKERS FOR MORE INFO
Rent an RV near Melbourne Beach, FL! --> Outdoorsy Rentals
Concerts, Sporting and other events near Outdoor Resorts RV – Melbourne Beach
Fun things to do near Outdoor Resorts RV – Melbourne Beach or Melbourne Beach
Day Trips near Outdoor Resorts RV – Melbourne Beach
Videos related to Outdoor Resorts RV – Melbourne Beach FL
Searching for videos using this phrase : Melbourne Beach FL -"for sale" -apartment